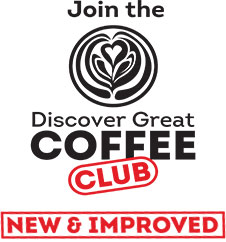 NEW Delivery System!
Get your coffees within 3 days of ordering
(Excludes weekends and public holidays)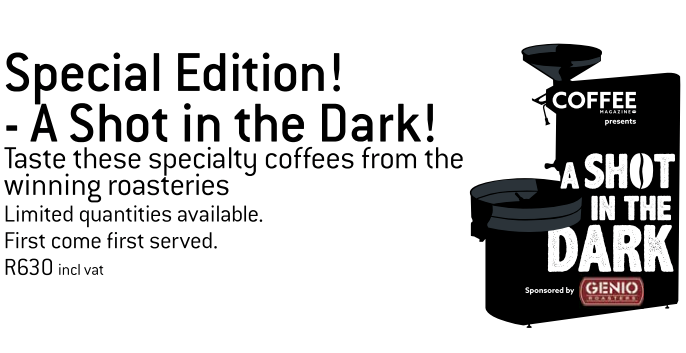 You have until 11 December 2018 to order Drop 23
Days left to order:
24
Bean There
Uncovering a fruity aroma with lively acidity and delightful body, this Fairtrade certified coffee displays creamy toffee flavours. The Dukunde Kawa Cooperative in Musasa has established a coffee nursery, a pasteurization facility for their dairy program and a coffee mill at the washing station creating local employment and empowerment.
Urban Espress
Urban Espress roasts on a Genio 6 and has really done an outstanding job with this classic Ethiopian. The flavours in the Cup take you right into the highland forests of indigenous heirloom coffees we know and love. Think Jasmine and lemon cream biscuits. Yum!
Red Truck Coffee Roastery
Nicaragua, Matagalpa Elephant Bean, Microlot. This bean has great body with a full mouthfeel and a light acidity. You also get a nutty Chocolate linger to the coffee that is not overwhelming but lets you know that its there. There is also a very subtle hint of floral rose notes. Overall this is an excellent bean for a milk based coffee.
Rosetta
The Kochere District of Gedeo, Ethiopia, produces some of the most distinctive coffees in the world. This particular lot was grown at over 2000m (enabling incredible citrus acidity), and was selected for the stringent Operation Cherry Red programme, where only ripe cherries are processed (delivering a noticeably sweeter end product).
Truth Coffee Roasting
Focused on facilitating direct and meaningful relationships between coffee roasters and the growers, we are honoured to present: Nicaragua, Finca Idealista from Gold Mountain Coffee Growers. You will find the coffee to be smooth & sweet, with a juicy peach & mango intensity and a touch of cherry and strawberry.
Quaffee
The Red Honey processed Burundian Nkonge from Long miles coffee project tastes like berries with a caramelized sweetness of light brown sugar balanced with the tart acidity of passion fruit. Roasted at the Vineyard Roastery.